NICOLE CAVALLO WALKS THE VENICE RED CARPET IN A DRESS FROM HER NEW COLLECTION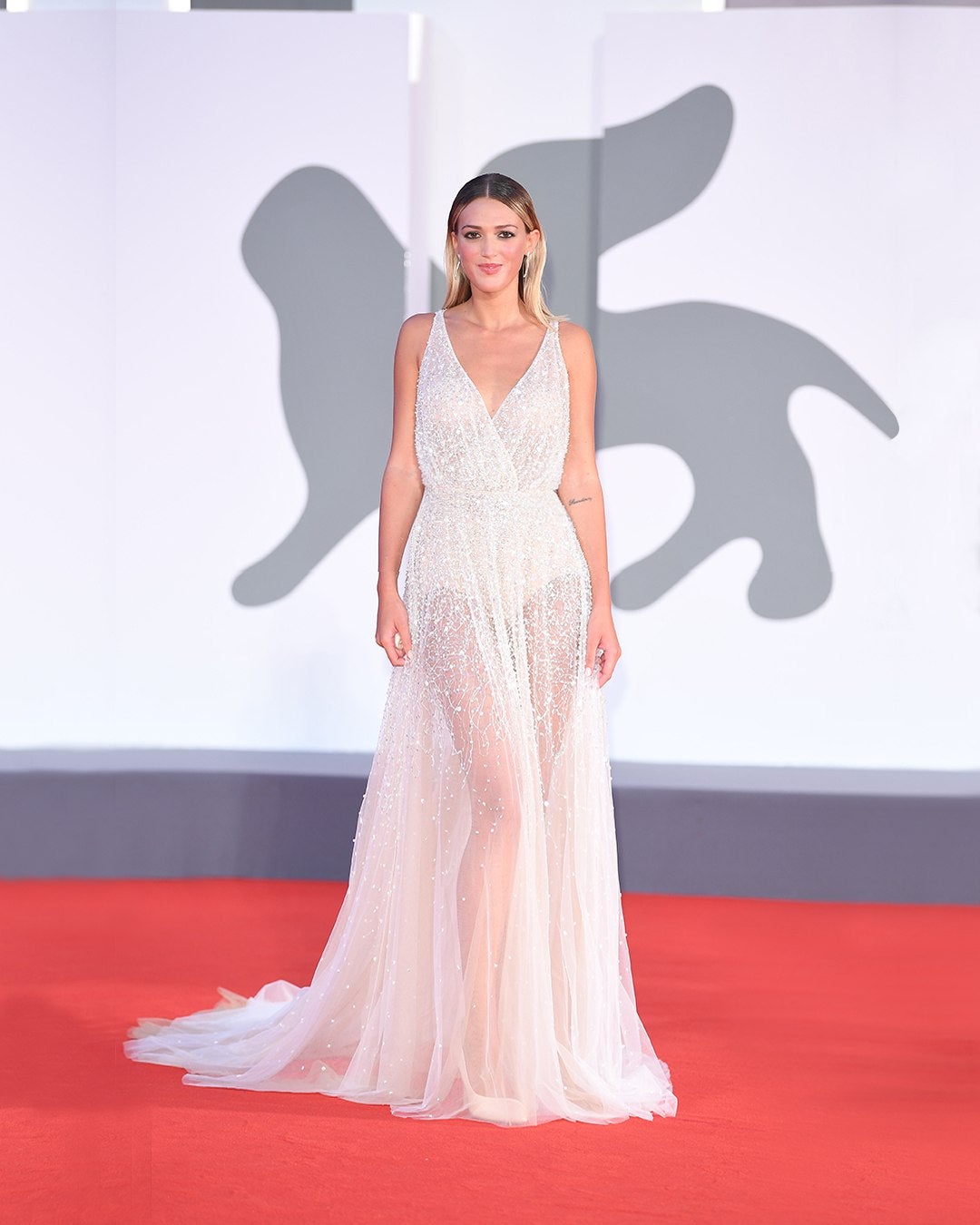 Venice, 6 September 2020 – Nicole Cavallo, Creative Director of Nicole Milano, walks the Red Carpet of the 77th Venice International Film Festival wearing a sparkling dress from the new Nicole Couture Collection.
THE CREATIVE DIRECTOR OF NICOLE MILANO WEARS A SPARKLING WEDDING DRESS FROM NICOLE COUTURE COLLECTION
The look chosen by Nicole Cavallo for her Red Carpet in Venice is sparkling: the dress is a sleek model with a V-neck, in champagne nuances. The transparencies of the tulle are veiled by the precious stones that cover this dress and illuminate the face of the Designer. The choice for the Red Carpet by Nicole Cavallo demonstrates the versatility of this extremely glamorous wedding dress, which becomes a perfect gown to wear in all special occasions.