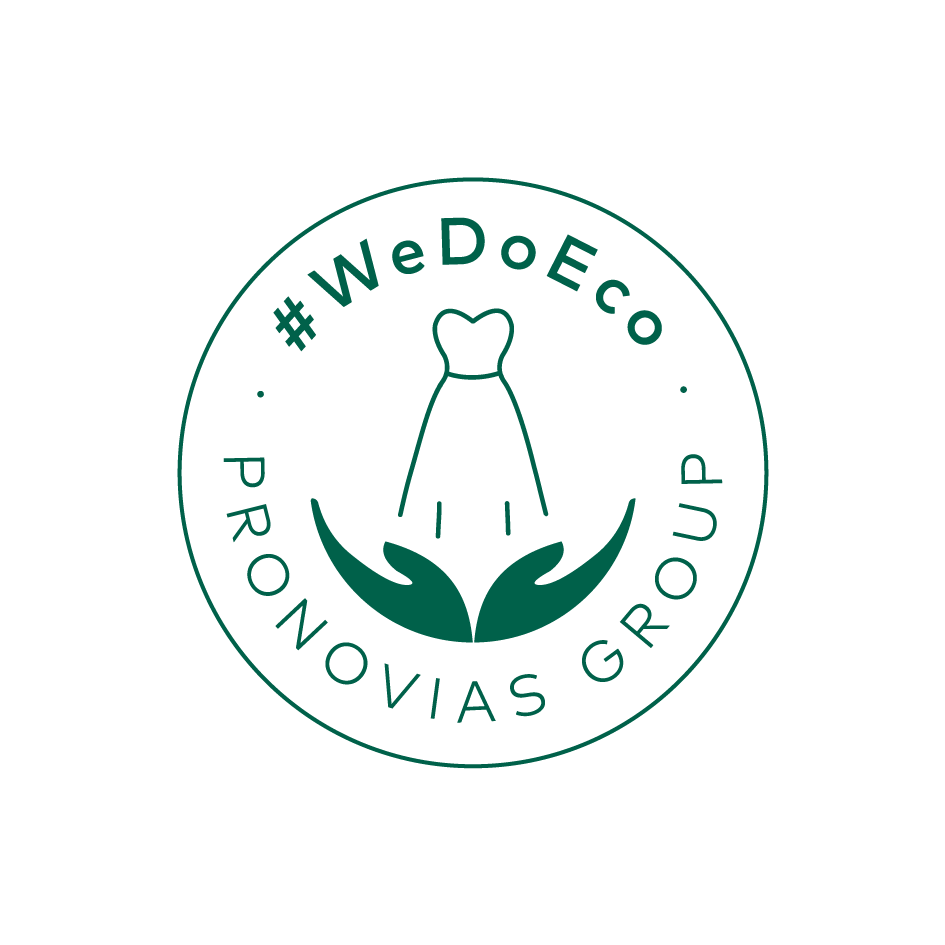 Nicole WeDoEco, your eco-friendly wedding dress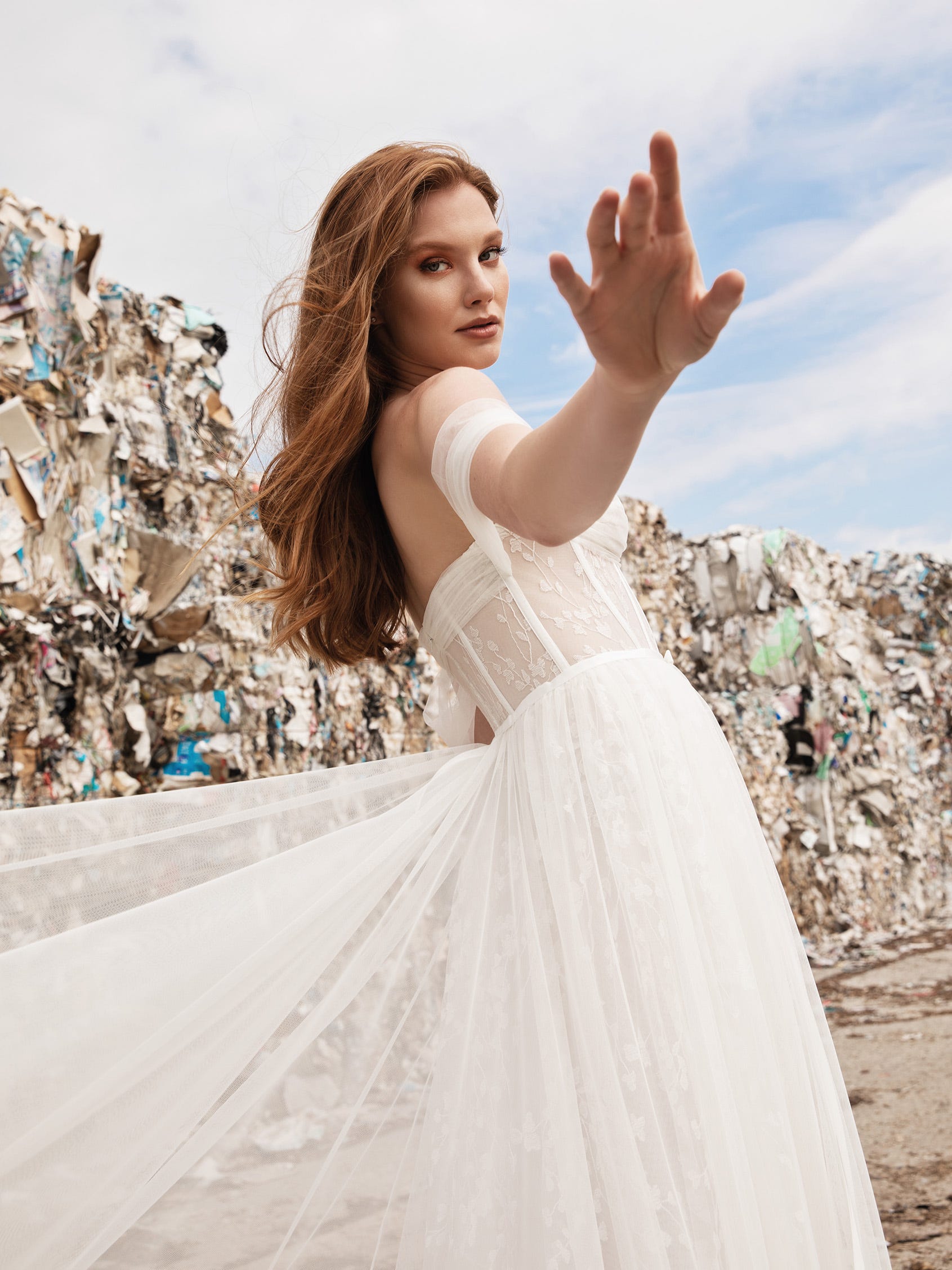 WeDoEco
WeDoEco is the first 100% sustainable wedding dress collection: the dresses reinterpret Nicole Milano's romanticism using eco-friendly fabrics and precious applications made of recycled materials.
A declaration of love
Our WeDoEco bridal collection is a declaration of love for the planet! Nicole's eco-friendly designs will make your dream day all the more special. This selection includes elegant and romantic wedding dresses made from sustainable materials, which makes it ideal for the most eco-conscious brides!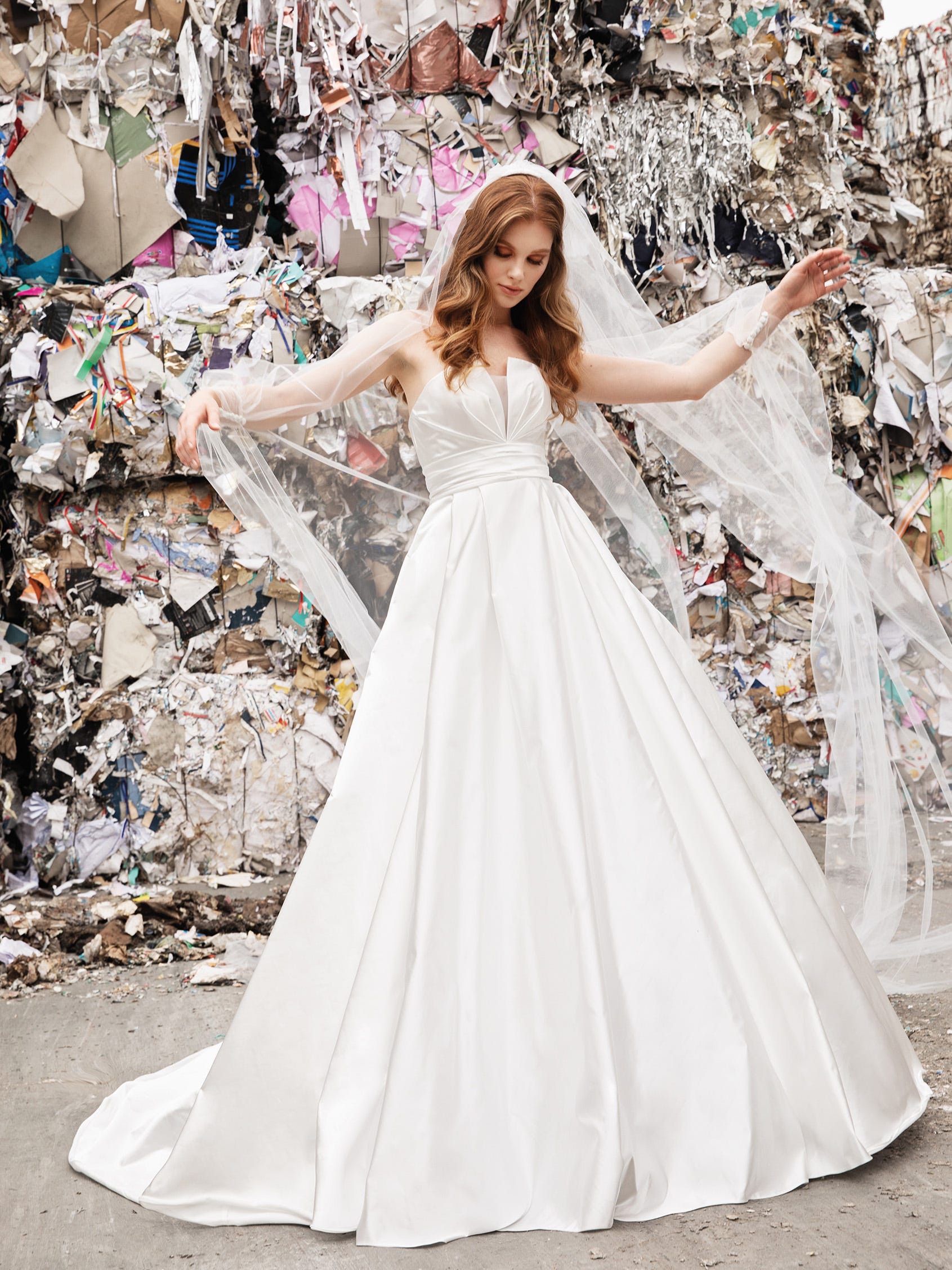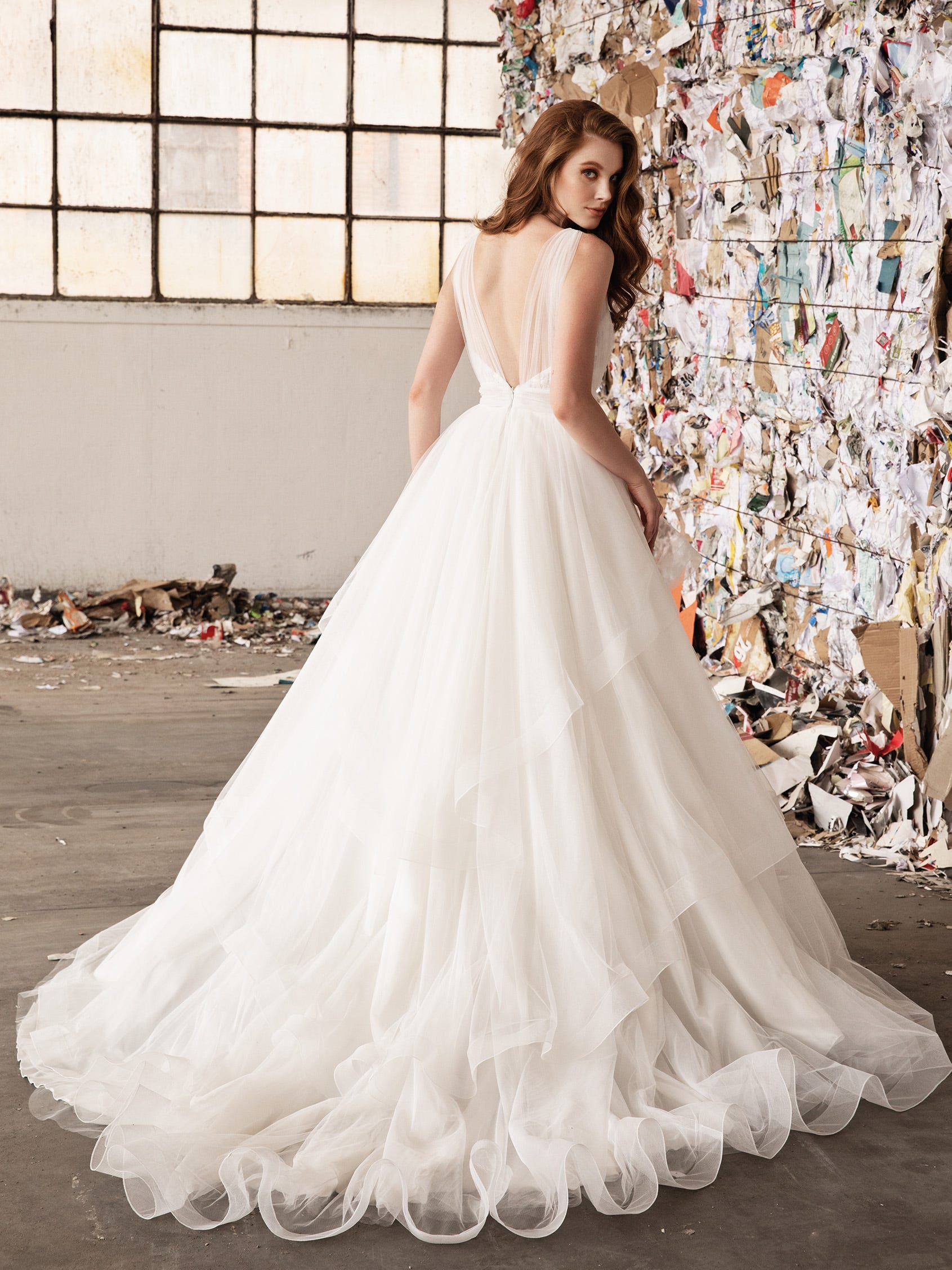 Fall in love
Surprise all your guests with the recycled glass accents and gorgeous eco-friendly taffeta ruffles from the WeDoEco collection and make an unforgettable style statement.
Discover the collection and fall in love with your eco-friendly wedding dress
We Do Eco: your sustainable "yes"