#WeDoEco
Our Love Story to the Planet
Love comes to us in many ways. At Pronovias, we are sharing our love for the planet with #WeDoEco.
#WeDoEco is a pledge we have taken to make the world a happier place by dressing your dreams – sustainably. It's our deep commitment to finding solutions that reduce the impact on a fragile planet. It's a promise kept to offer you beautiful, eco-friendly wedding gowns.
#WeDoEco touches everything in the lifecycle of your dream dress, from design to making, fitting to delivery. It's a circle of love we invite you to enter. It is a never-ending love story that you can be part of.
#WeDoEco because we are committed to making the world not only greener, but happier too.
Share the love.
Share your dreams.
Say I Do in #WeDoEco
A breathtaking look for you;
a sigh of relief for the planet.
#WeDoEco Materials
Sustainable materials
All fabrics and trims, laces and buttons, bare a seal of sustainability from leading environmental custodians.
#WeDoEco Local
Designed & crafted locally
#WeDoEco dresses are designed in Italy and made in Nicole Milano workshops in Italy. Materials and accessories have been locally sourced in Europe, and all suppliers must sign of Code of Conduct protecting employees wellbeing and rights.
#WeDoEco Packaging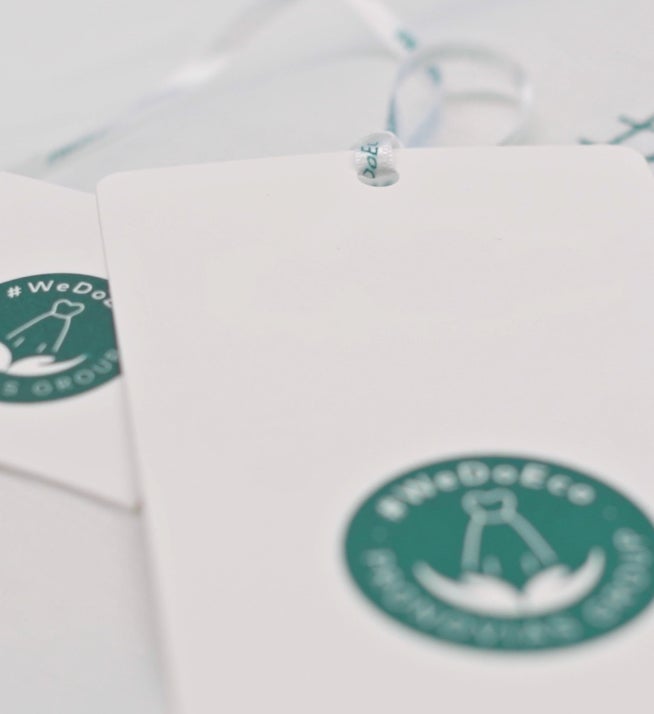 Packaging with purpose
Liquid wood hangers, recycled paper and woven labels, water-based inks and soft organic cotton cover bags that are kind to the planet.
Discover all the eco-friendly wedding dresses
CHOOSE YOUR LANGUAGE
Please, select your language below: