Nicole Bridesmaid: the collection dedicated to your bridesmaids!

Discover the first collection of wedding dresses dedicated to your bridesmaids.

These fabulous light chiffon dresses are perfectly matched and will make your bridesmaids feel unique and special, giving each one the possibility to wear a silhouette that enhances their shape!
Light pink chiffon, teal blue or wine purple: you can choose the dress silhouette and the colour!
TEAL
We love this shade of blue that suits all complexions!
For a touch of light, some dresses have been embellished with very fine straps and jewel belts!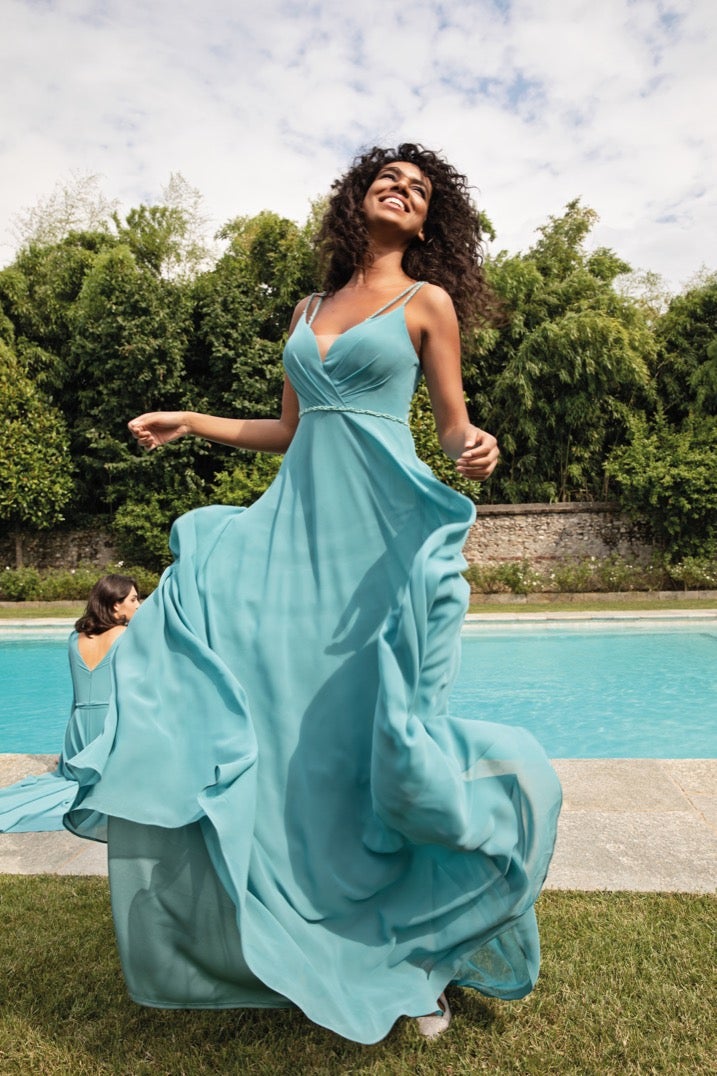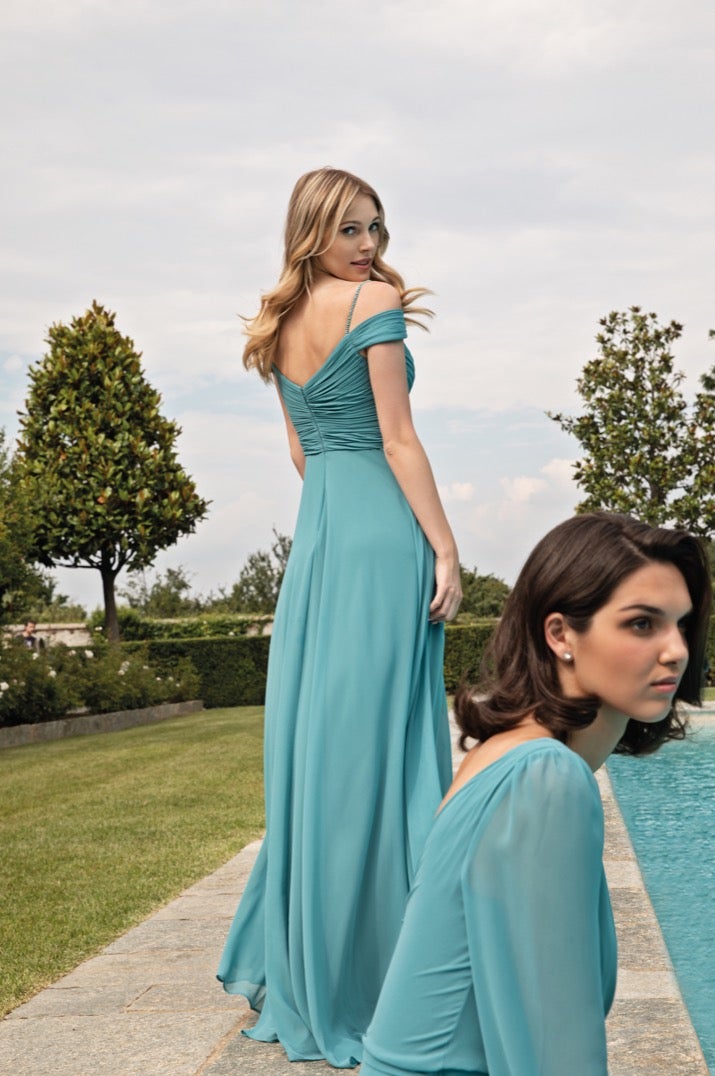 LIGHT PINK
Very light powder pink chiffon dresses with off shoulder sleeves or sleeveless dresses with a sweetheart neckline,
for your bridesmaids who want to look elegant and romantic!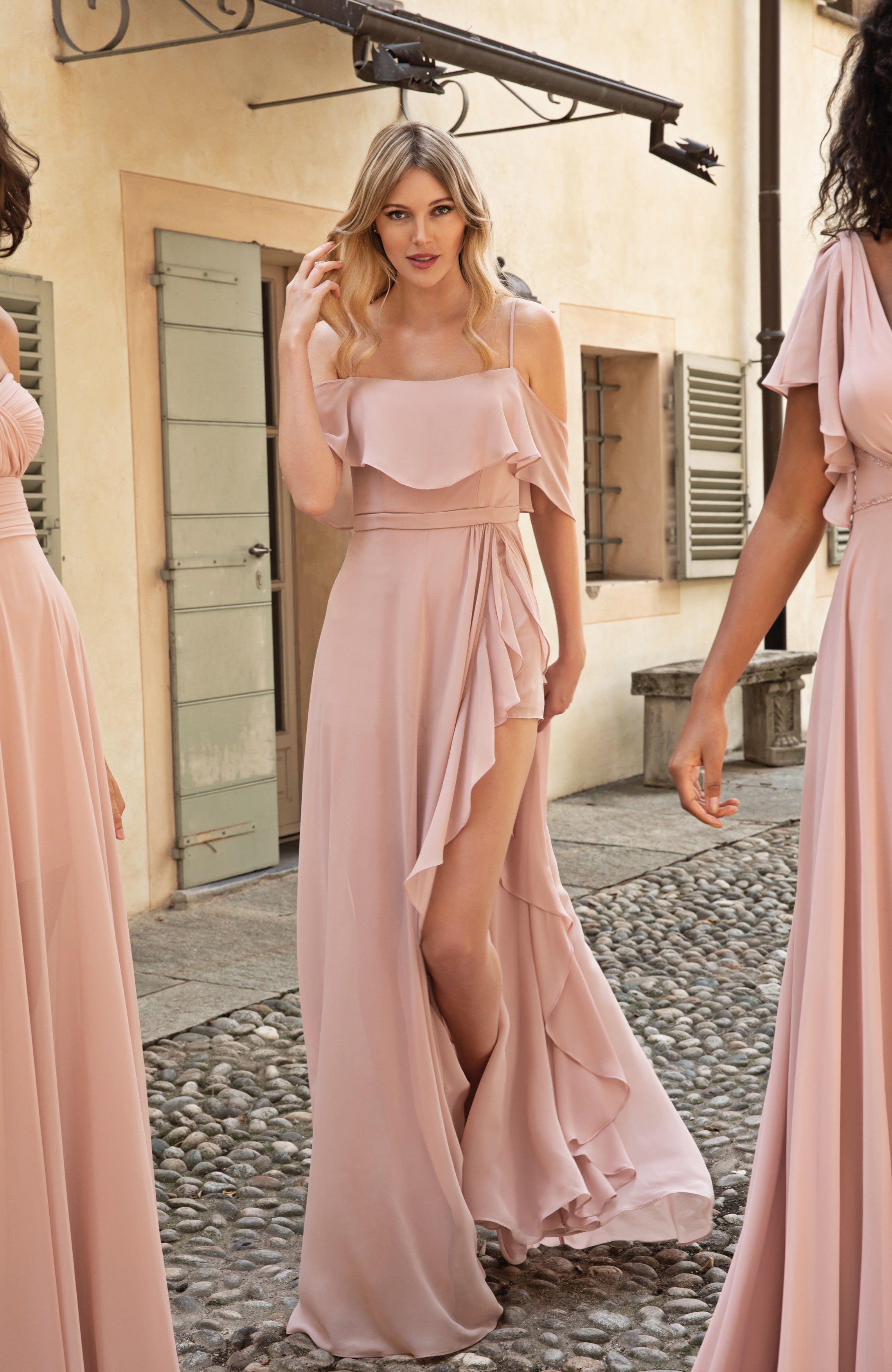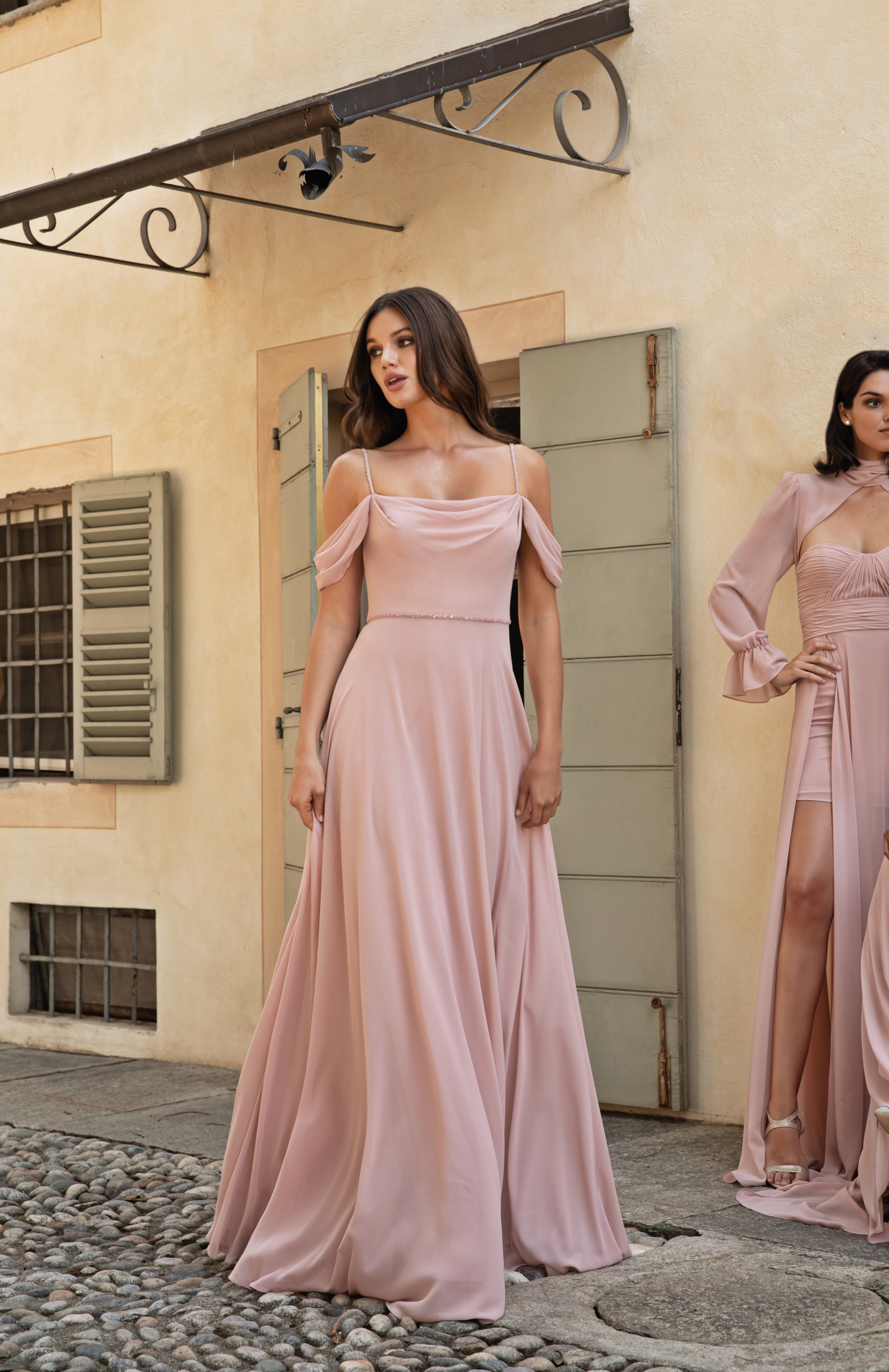 PORPORA WINE
For bridesmaids who want a dress that is both glamorous and sophisticated:
from long one-shoulder dresses to jumpsuits with a V-neckline, these models will guarantee a wow effect!