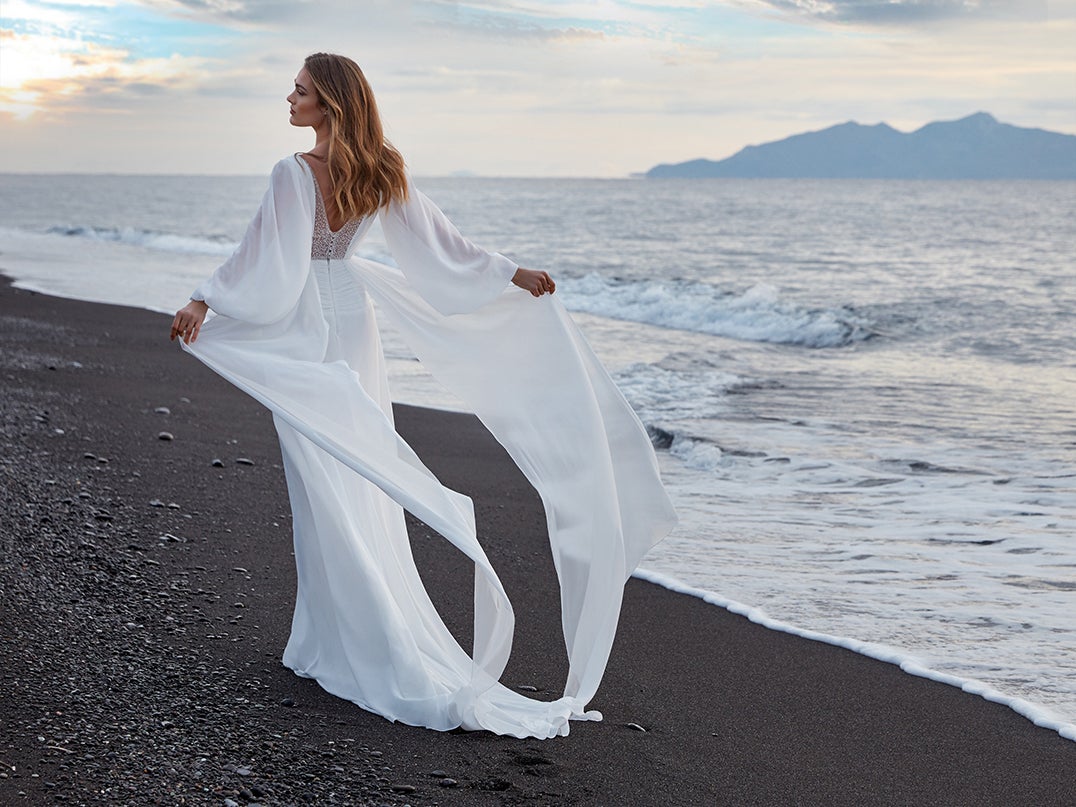 On your wedding day, your back will be as much in focus as your front. Make it center stage of your wedding look.
Have you looked at plunging necklines and remain unconvinced? Focus on your backline instead for sensual look on your wedding day.
Wedding couture has always been expert at endowing designs with wow-factor backlines. After all, for much of the actual ceremony, this is the angle guests and family will see the most.
Like the perfect neckline, a smooth and seamless backline will largely depend on your bra and shape wear. Take them with you when you try-on wedding dresses, or better still look for styles with in-built cups, so you can ban the bra altogether.
The Open Back Wedding Dress
Open back wedding dresses are sexy and alluring, and look wonderful underneath a flowing veil. They are not however ideal for brides who are generously endowed, as backless bras will rarely give the right support.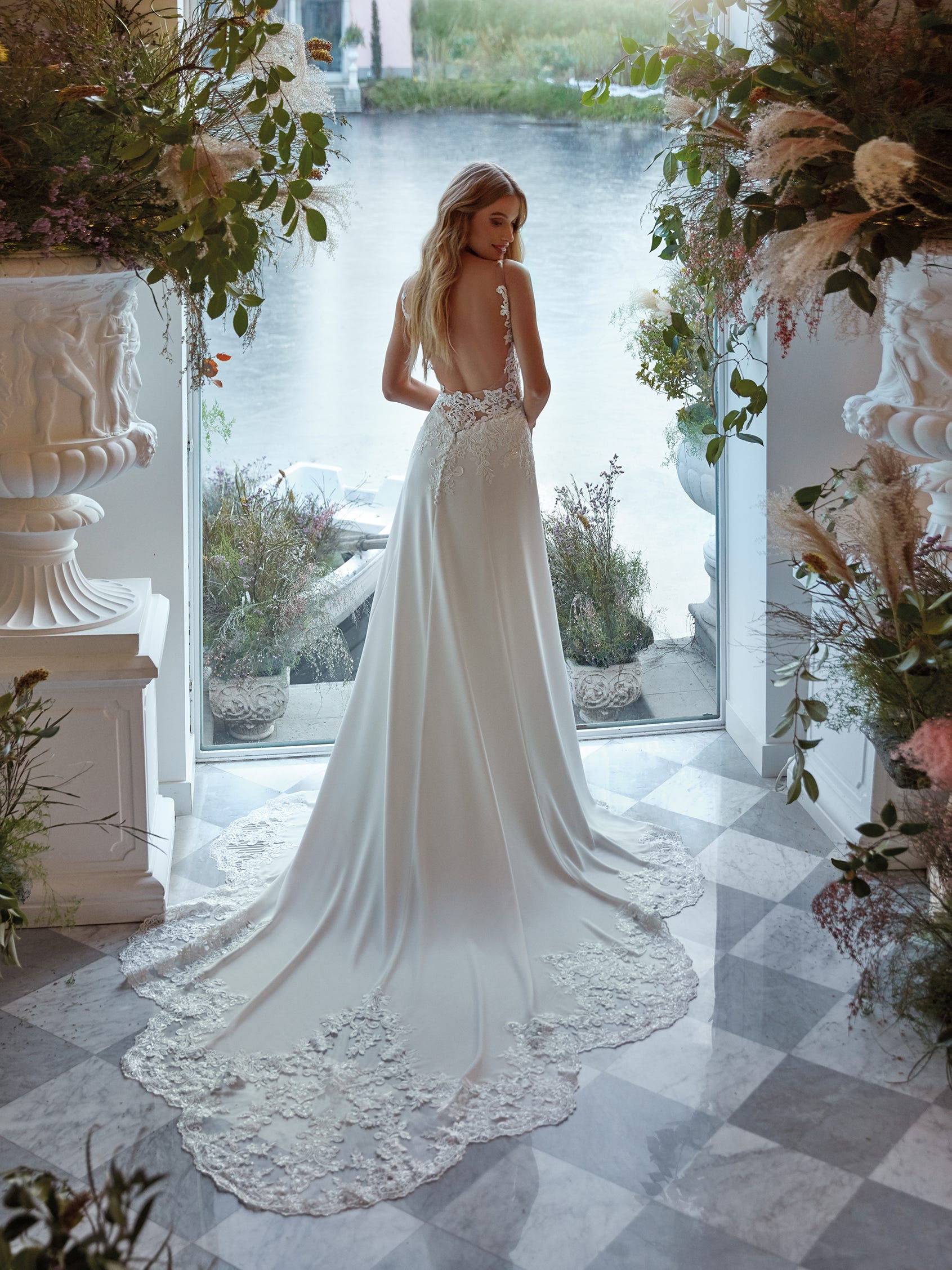 The Illusion Back Wedding Dress
The illusion back wedding dress gives the impression of bare back, but delicately covers the skin transparent net, lace or embroidery – and quite often a gorgeous combination of all three.
The illusion back wedding dress is perfect for brides who need to wear a bra, or perhaps have a blemish on their skin they would like to cover up on their big day.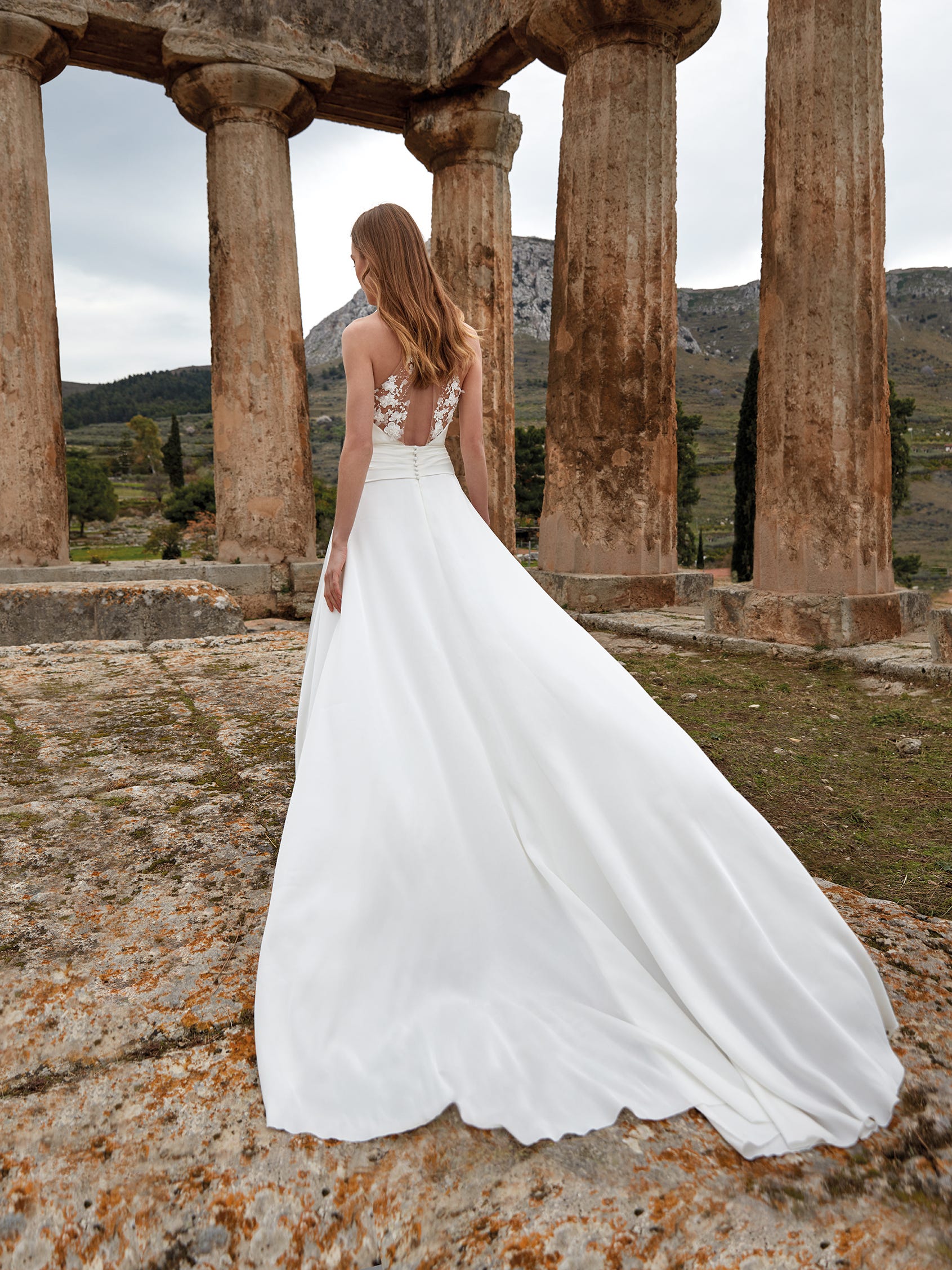 The long sleeve, open back wedding dress
For brides who feel comfortable baring their backs and sexy shoulder blades but their upper arms not so much, the long sleeve, open back wedding dress is the perfect solution. These dresses are both sensual and formal and frame the upper body to perfection.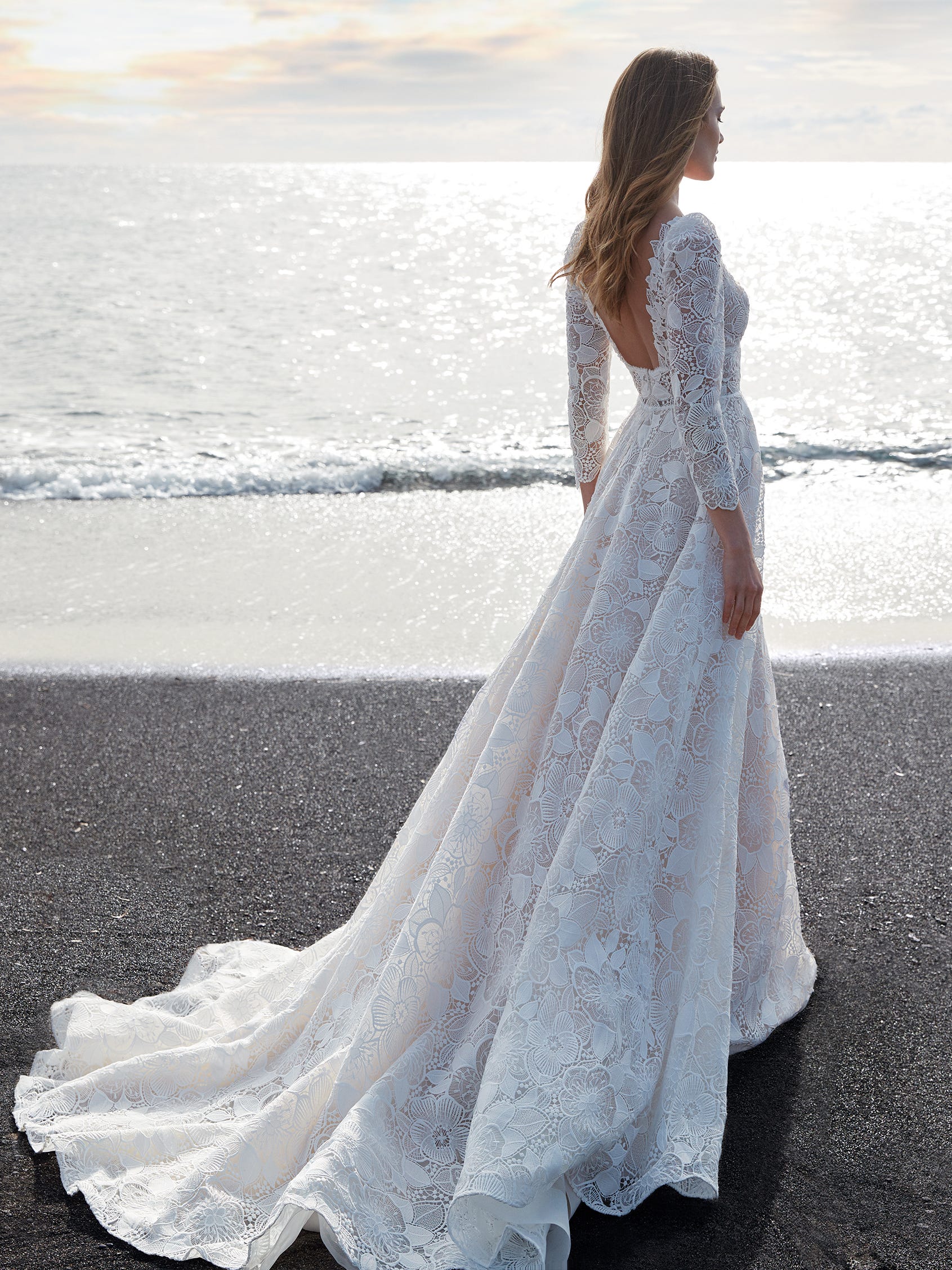 The Low Back Wedding Dress
When it comes to exposing your back, you don't have to go all the way. A low back wedding dress, either with a scoop, square or V backline, is just as stunning and can offer more support.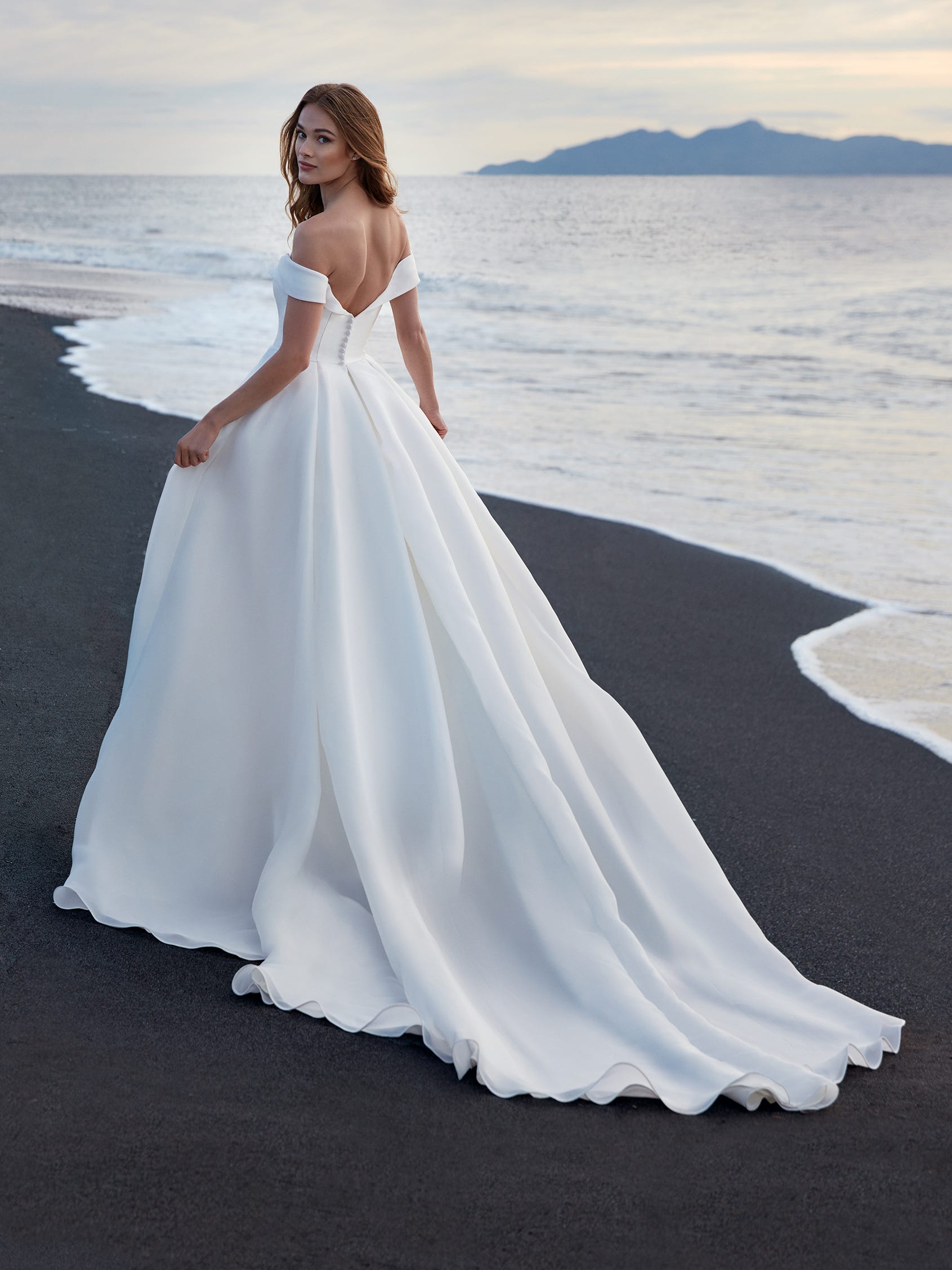 The Asymmetrical Back Wedding Dress
Along with a touch of Grecian fantasy, an asymmetrical wedding dress elongates the upper body and creates a svelte silhouette, making it particularly suitable for petite brides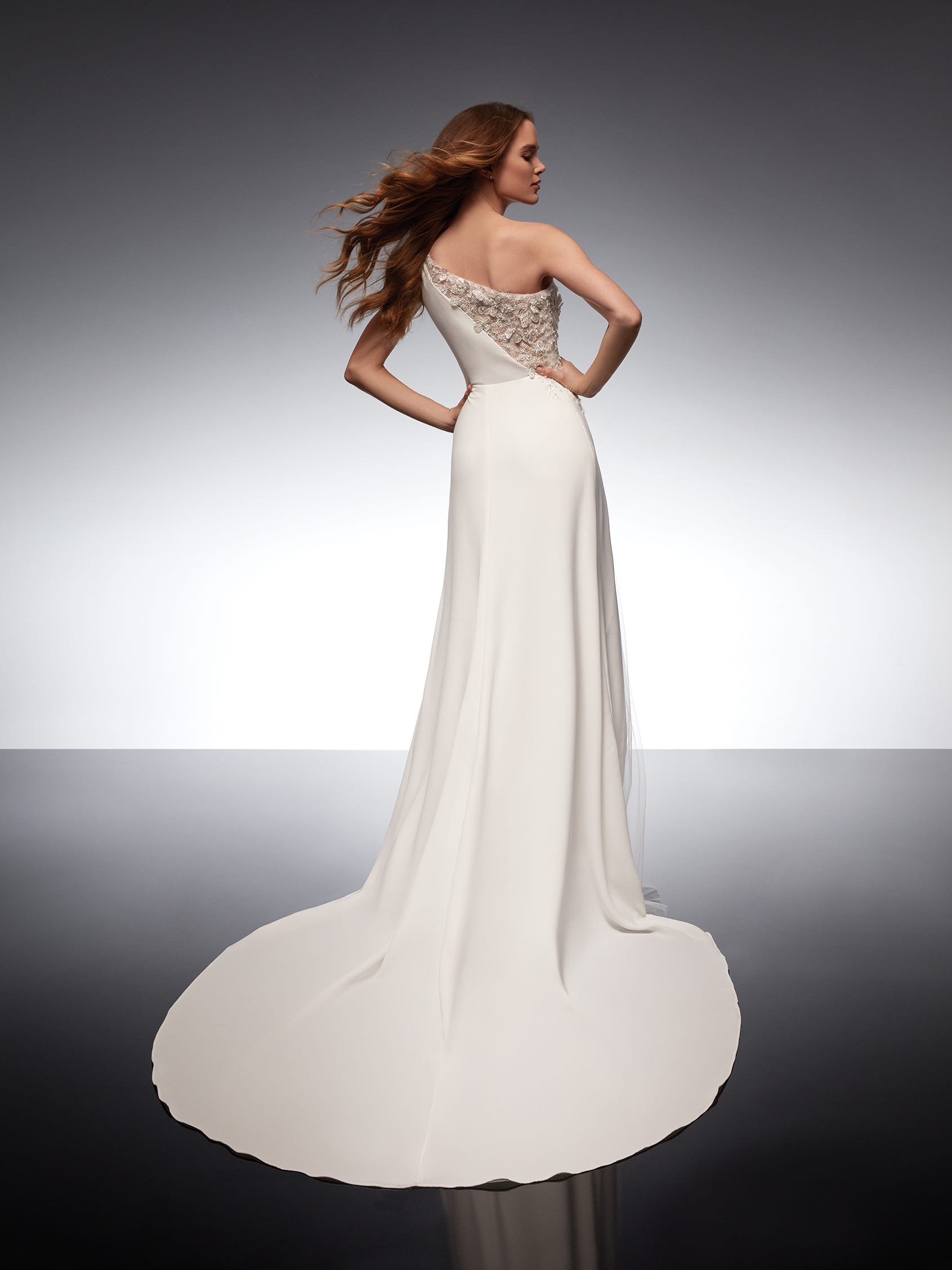 The Corset Back Wedding Dress
The corset bodice is big fashion news. And why not? It's a shape that is both supportive and sexy, and softer, more flexible inner boning makes it incredibly comfortable to wear too. Criss-cross, sparkly straps add a romantic accent to this look.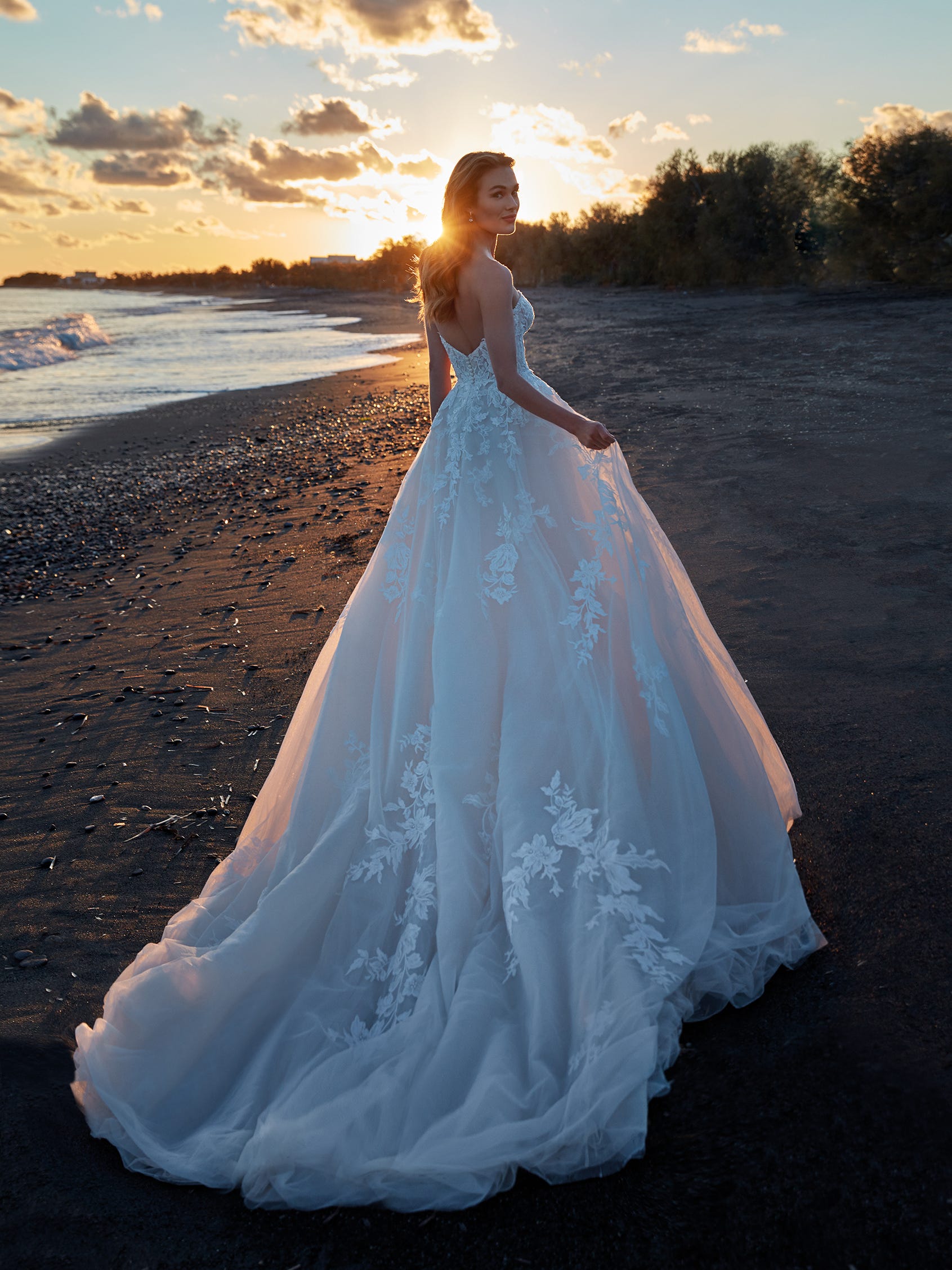 The Meghan Markle Wedding Dress Back
A stunning backline doesn't have to involve baring your skin. A row of sartorial covered buttons on an enclosed back wedding dress creates iconic elegance, just ask Meghan Markle! Choosing the perfect bra for a button back wedding dress is just as important, as bra lines can ruin the sleek and fluid look you'll want to achieve.