The Civil Marriage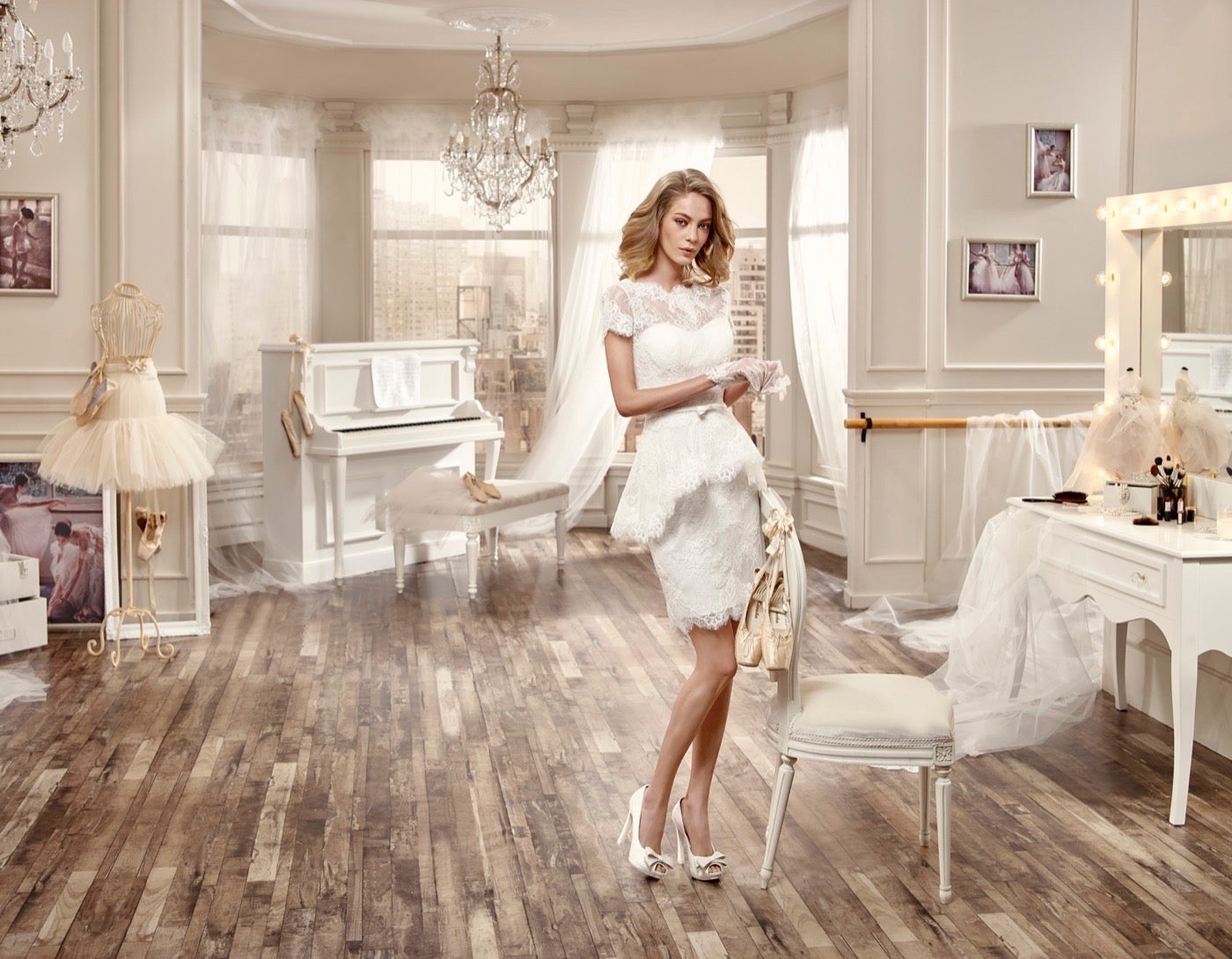 IDEAS AND SUGGESTIONS FOR YOUR CIVIL MARRIAGE
The popular belief thinks that the civil wedding is less formal than the church wedding.
This is partially true, because couples who choose civil wedding can enjoy some more freedom compared with those who'll make a religious marriage.
What to wear? Long or short dress? Veil? Wedding dress or formal dress?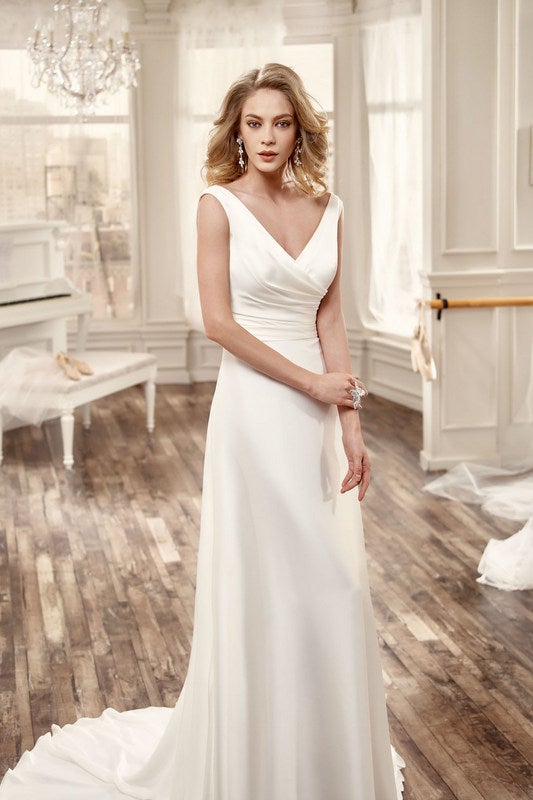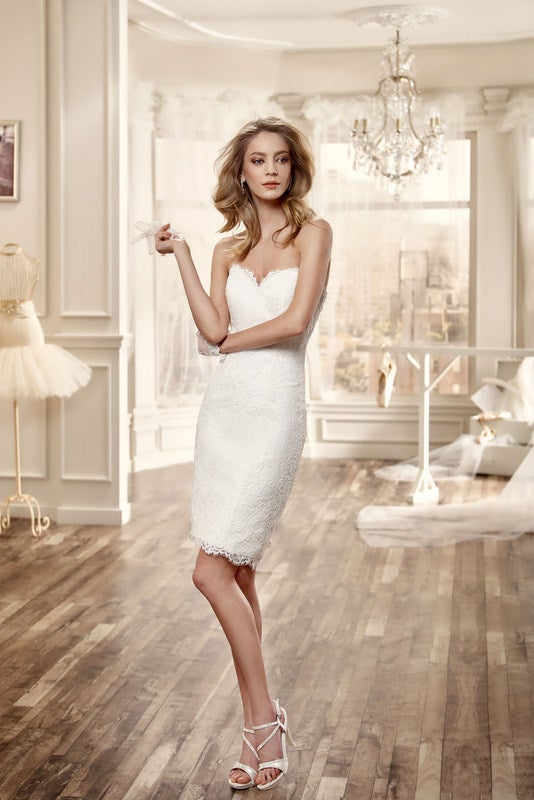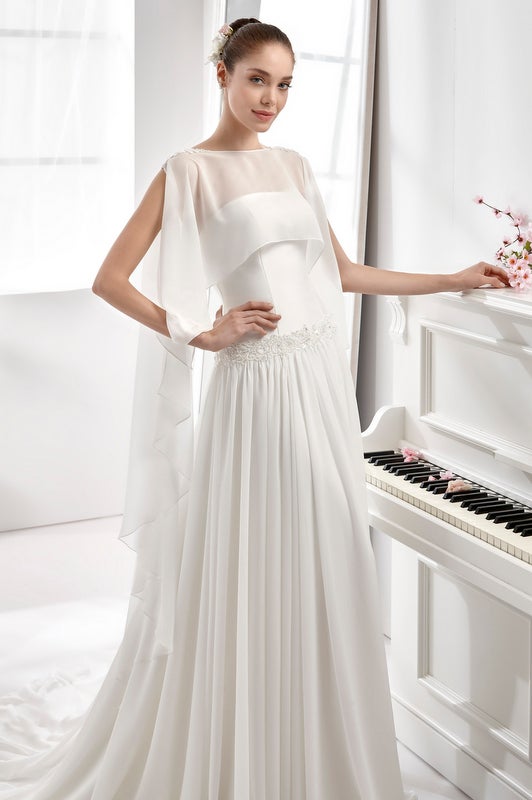 Let's start saying that religious ceremony certainly has a rooted in time tradition, especially in Italy, land of customs and uses to pass down.
For this reason the mood of wedding seems easier to choose. If we look at civil ceremony, the answer to your questions is very easy and we have arrived to the reason in this section of Nicole web site.
Reading those words you'll find out that everything is more natural than you can imagine.
Civil wedding is not less important than church wedding! You can demand the wedding of your dreams!
Message for all the brides: stop to any limiting policy "because I'll get married in the town hall".
Don't think you have no right to fulfil your dream! It is your day, it has to be perfect as you desired and as you dreamed when you were a child trying the dress of your mum!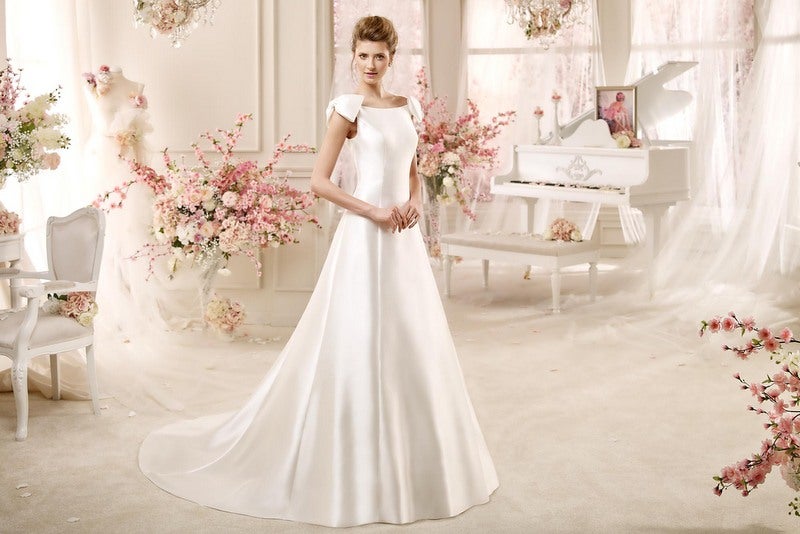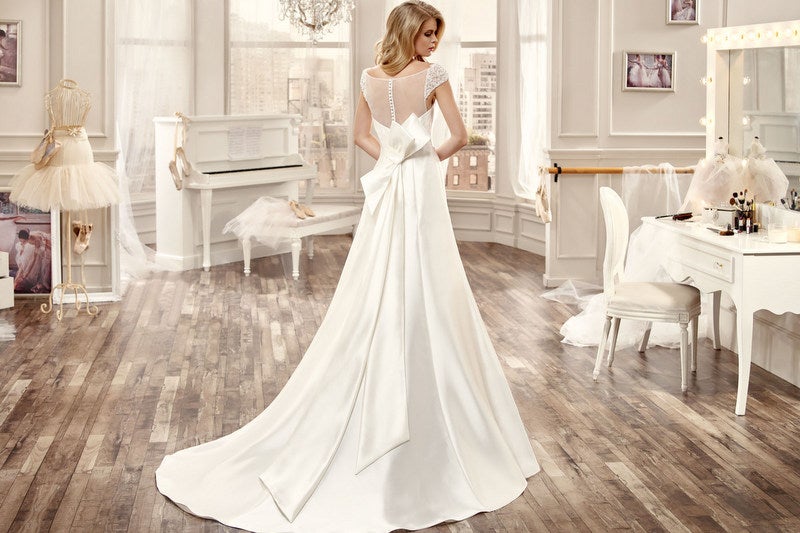 Location: civil marriage is definitely set in a different background compared to the religious ritual. It can be planned in the countryside, at the beach, or, more conventionally, at the city hall. Certainly your outfit will have to be in harmony with the location, and that's why the dress will have to follow some criteria.
The dress: both in church or at the city hall the bride needs to feel free to wear what she likes the most. The advantage of civil marriage, since is recognized as a particular kind of wedding, is that the bride can either follow the tradition or dare with creativity.
So we say yes to: elegant suits, short dresses, long dresses, sensual dresses, eccentric dresses!
We also say yes to: colours, unusual textiles, unconventional shapes.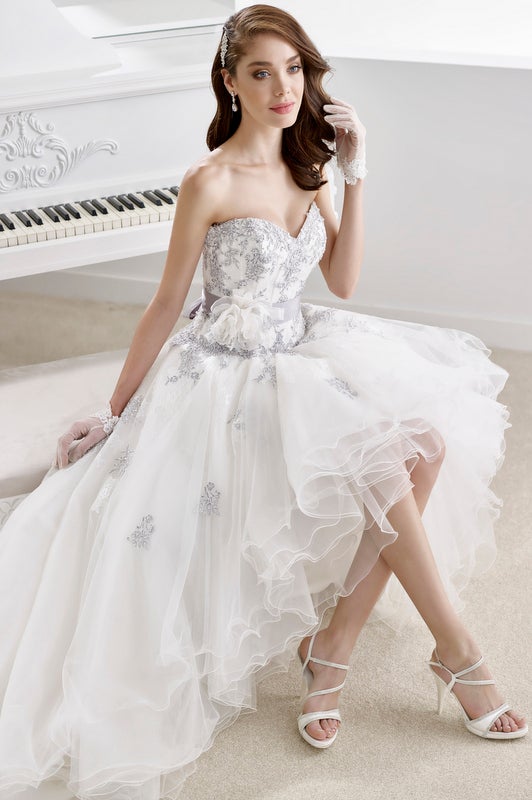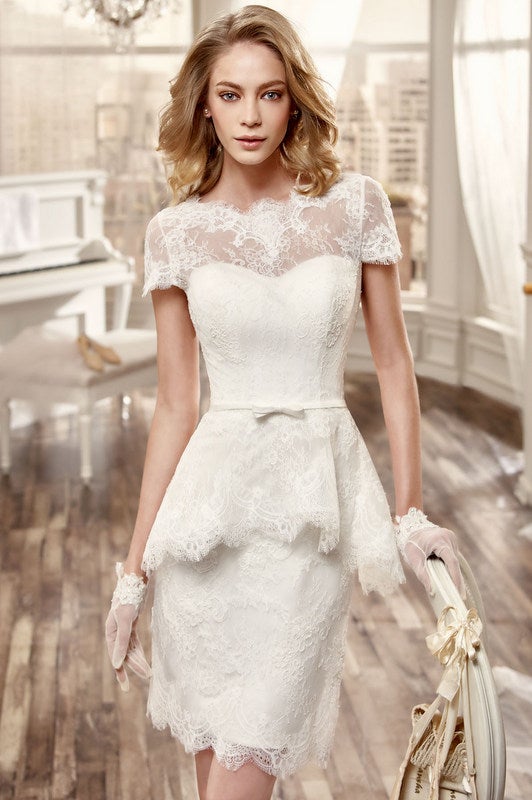 By contrast, we say no to low profile: the wedding is a party, isn't it? Then it should be a party in any aspect.
However, if you donn't want to renounce the classic dress (it's legit) then go for the traditional wedding dress!
Romantic, charming, made with lace, adorned with diamonds… every option is possible and no choiche is wrong, dear brides!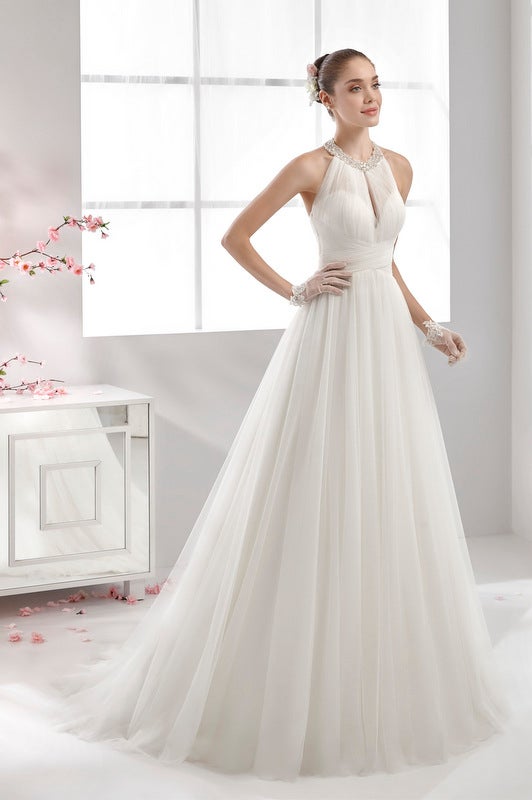 Decolletè: there is definetly more freedom.
You can dare a neckline or decide to leave the shoulders uncovered, even during the ceremony!
The most important thing for you is to feel confident and in harmony with your own personal style!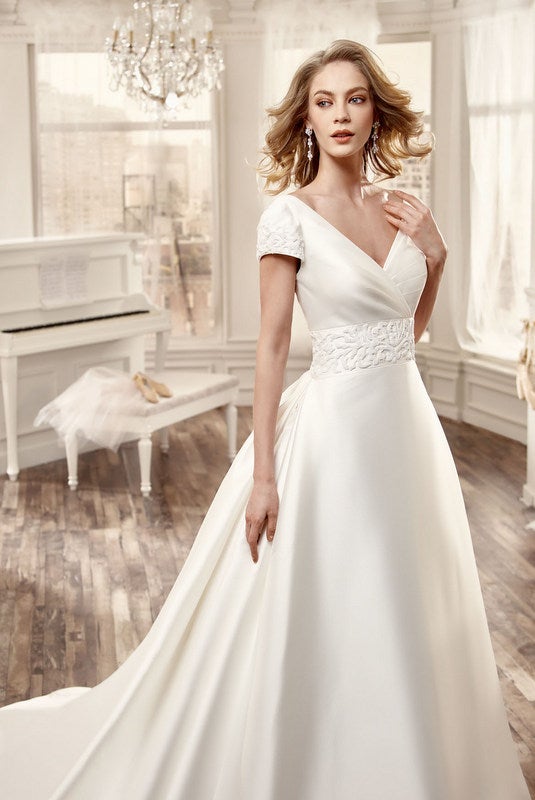 Look for your babies: why not to dress your babies with beautiful ceremony dresses, maybe coordinated with your wedding gown?
Coordinate outfits is always a pleasant and classy choiche.
So it doesn't matter if you are fanciful, refined, minimalist, romantic, innovative.. Dear brides, the only thing that really matters is to be elegant and respectful of good manners.
It's not about rules or traditions, nowadays obsolate, it's about class and good taste!