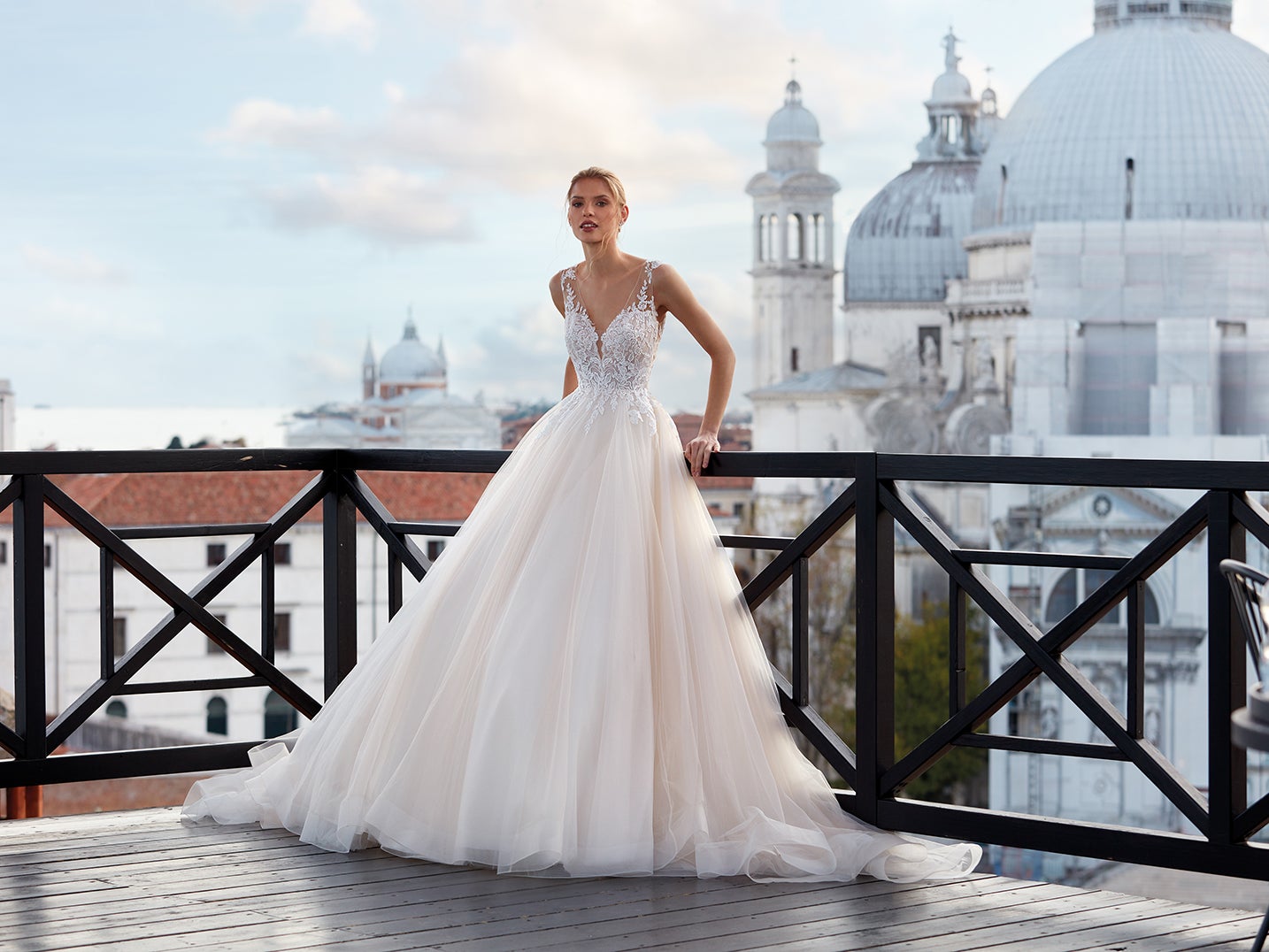 Symphony of Arts: the birth of a dream
To create her new 2023 collections, the designer drew inspiration from the centuries-old performing arts and transforming an idea into a unique, eternal work.
As architecture and photography are aesthetic ways to express creativity, Nicole Milano clothing creates extremely real emotions and feelings through new canons of elegance.
The result is a new collection of bridal gowns full of the Nicole Milano romantic style and interpreted through modern new fabrics like relief Jacquard, peony pink chiffon organza and cotton poplin. Light structures and seductive designs in the necklines and backs are once again the absolute star of the looks.
The new Nicole Milano collection is a tribute to Italian art and bridal elegance
The 2023 Nicole collection is inspired by photography. The art form that captures moments to make them last forever.
The dresses feature subtle contrasts of light and shadows, harmonious proportions and technical finishings that highlight the embroidery like never before.
A celebration of elegance and stylistic experimentation that define a daring, modern femininity dedicated to the bride who wants to experience every moment of her big day, fixing it forever in her memory.
Trends in the new Nicole Milano collection
In this new collection, refined textures and lace petals create a light three-dimensionality, intangible and highly refined. Like the LANDRA, a charming mermaid-cut dress that envelops the bride in romantic modern lace, with graphic petals and oversize flowers for an unusual tattoo effect.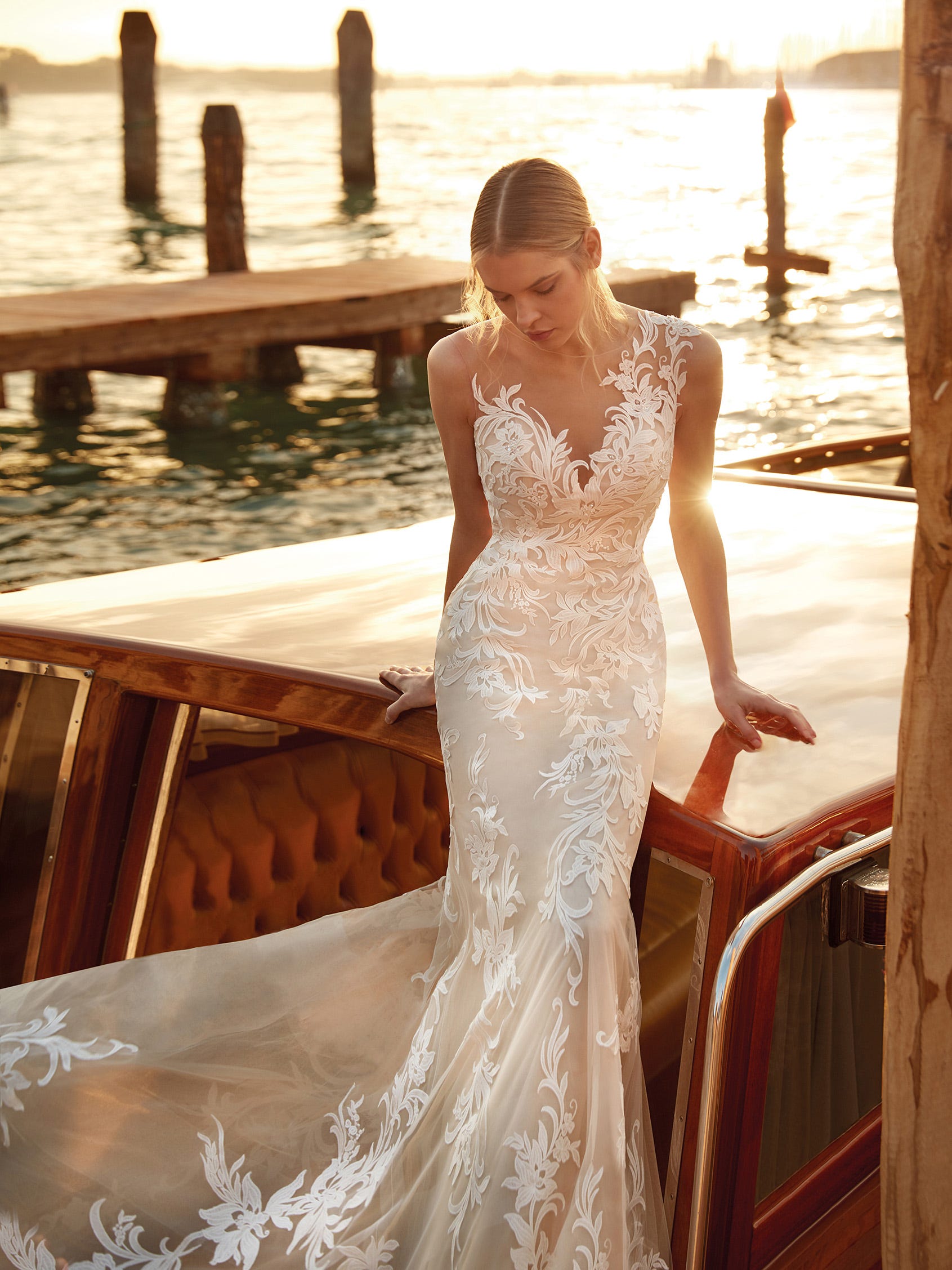 The back is once again the star of the bridal gown
Backs are once again the indisputable queens of the wedding dress, surprising with flower and petal tattoo effects and buttons, like on the OMBRETTA gown, or with plunging geometric lines.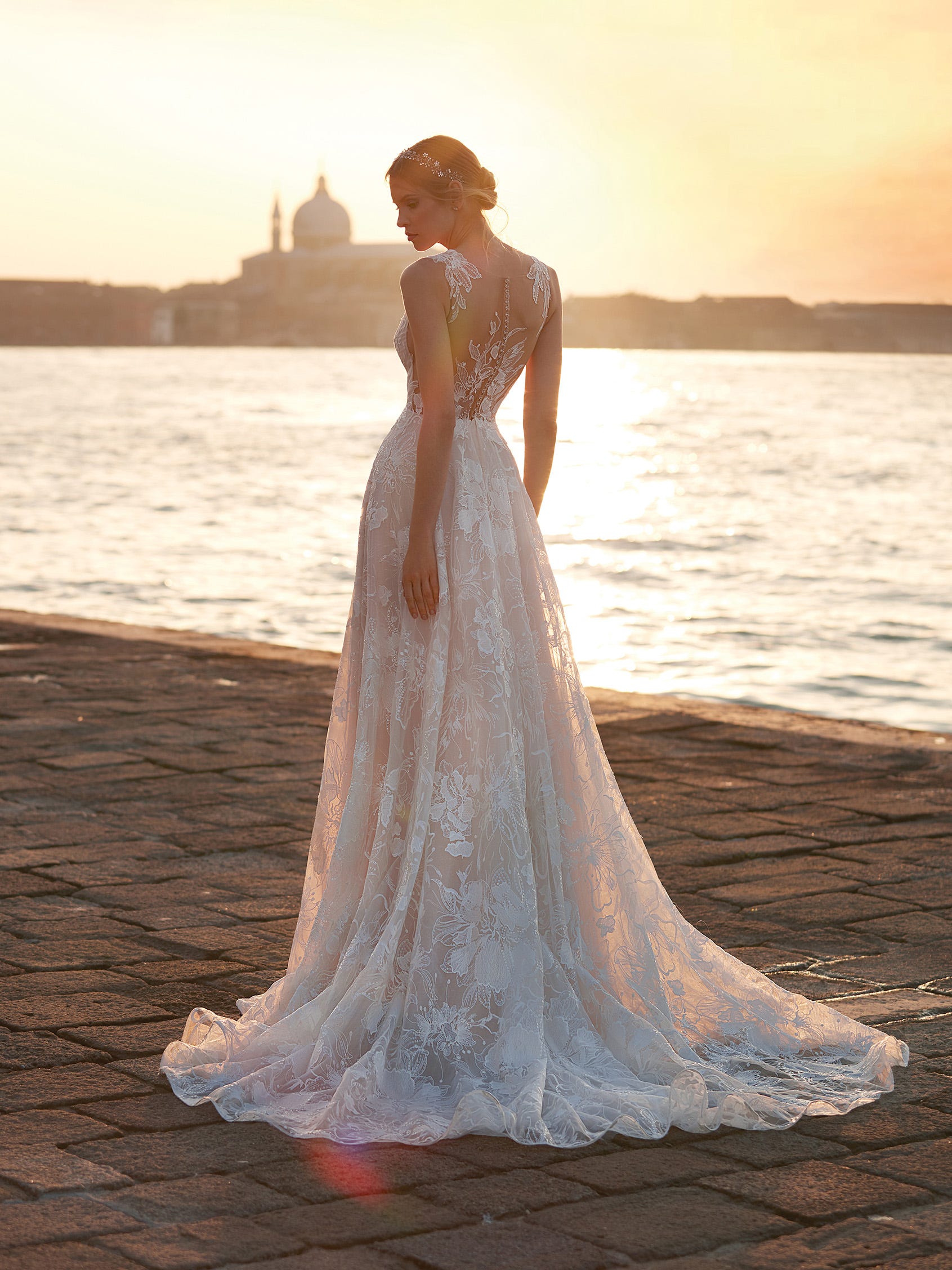 The wedding dress gets black and white contrasts!
For brides who want to surprise with a touch of black, this collection features new fabrics like black glitter tulle and daring details that enrich the collection with unexpected contrast and color.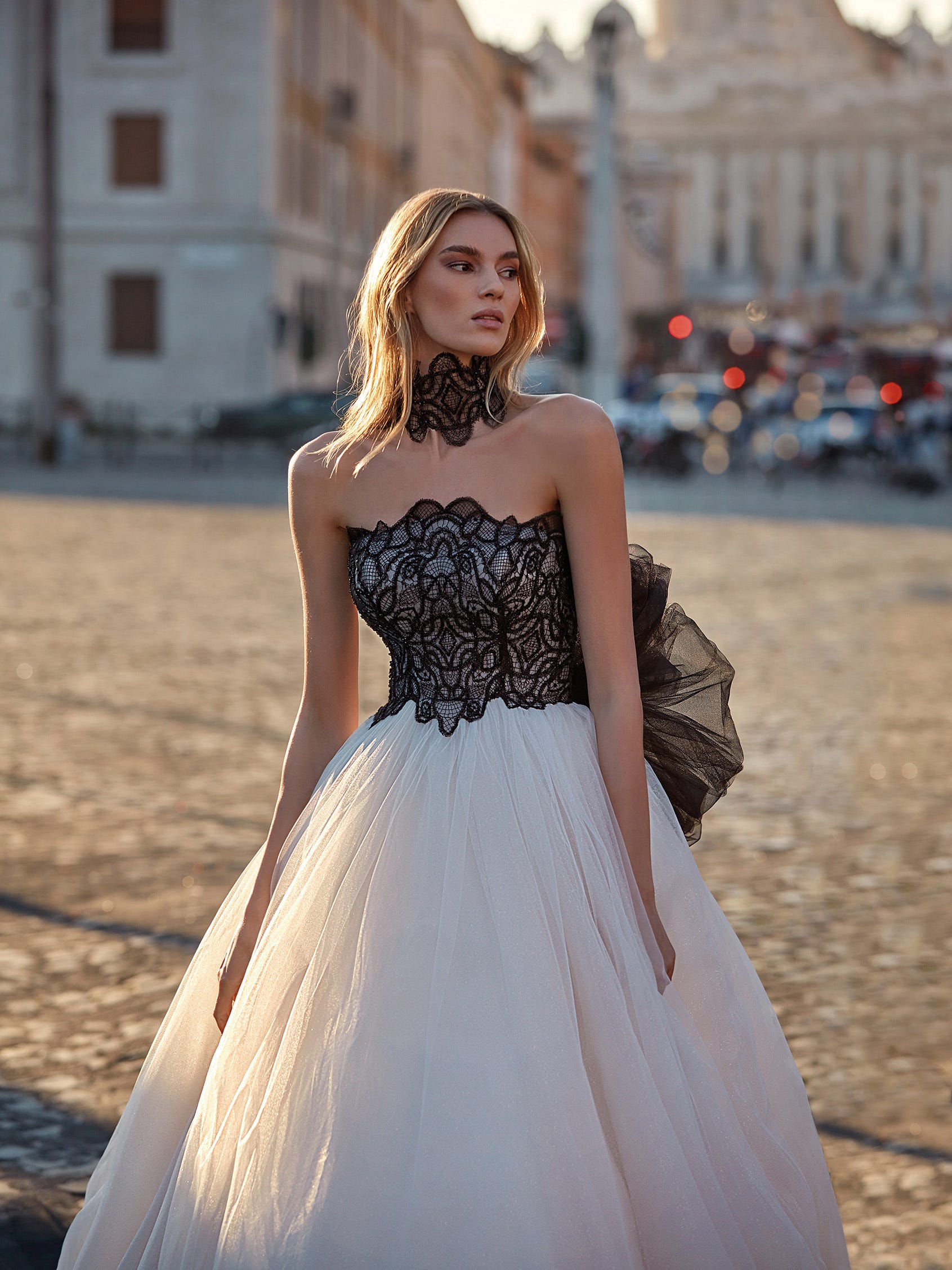 This summer, we'll keep surprising and intriguing with more sneak peeks at the 2023 Nicole Milano Symphony of Arts collection. Stay up to date on social media and our website, and make your appointment in September or October to try on these dream dresses. We look forward to seeing you!