Annabelle Belmondo parades on Sardinia Filming Festival red carpet wearing #NicoleMoments!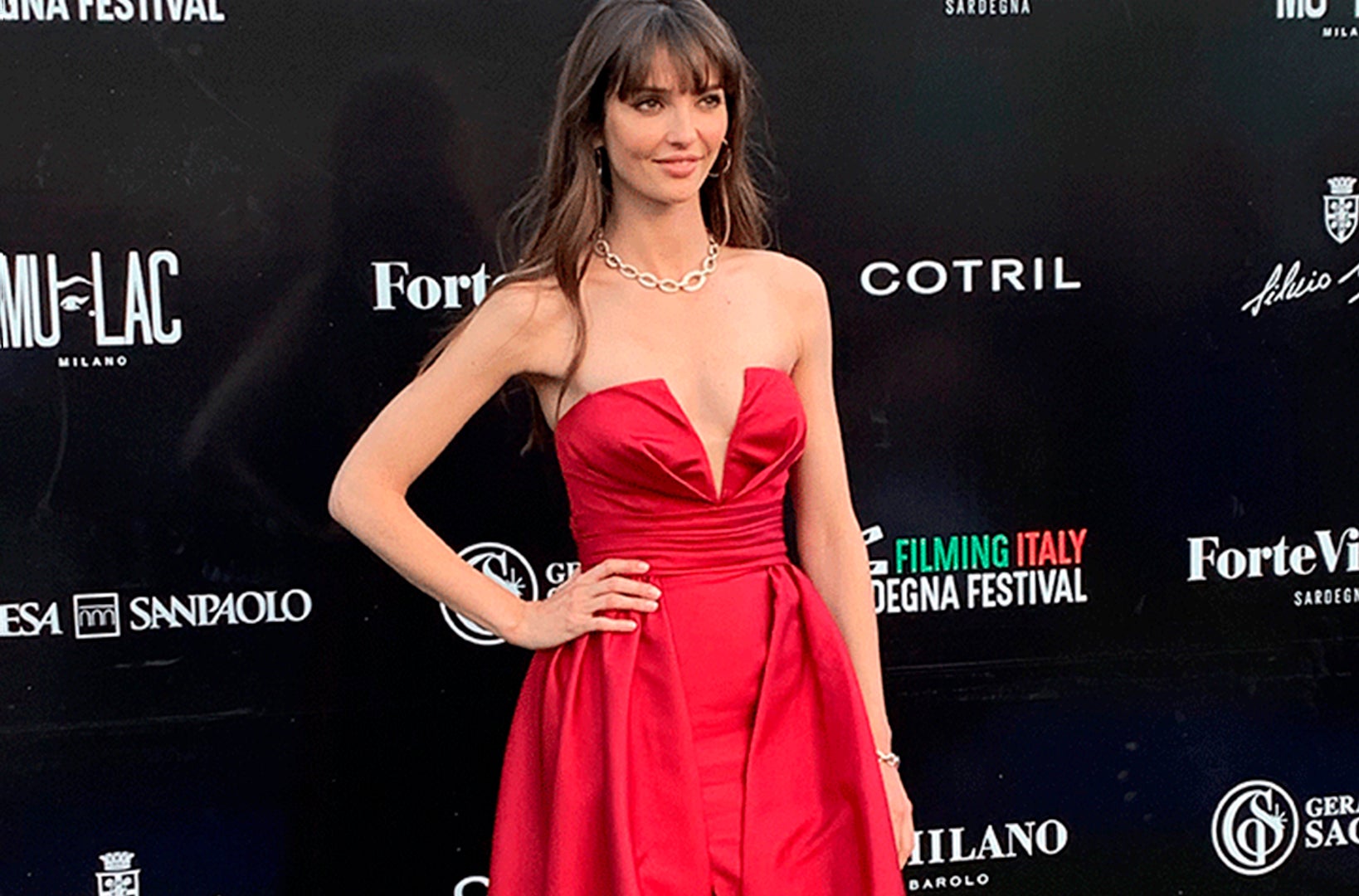 Annabelle Belmondo, the enchanting godmother of the Sardinia Film Festival, wears the elegance of Nicole Milano
Now in its second edition, the Sardegna Film Festival chooses an exceptional godmother: Annabelle Belmondo, a model of unmistakable French charm, grandson of the famous actor Jean Paul Belmondo.
Thursday, June 13, during the opening ceremony of the Festival at the Forte Village in Cagliari, Annabelle Belmondo tells the journalists wearing a wonderful chiffon dress with puffed sleeves and a whispered slit on the skirt, which falls softly on the hips. The beautiful floral pattern in shades of green highlights the beauty of the young model.
From the lightness of the printed chiffon to the extreme refinement of the evening dress. Annabelle's dress change for the Sardinia Filming Festival red carpet surprises with an elegant yet deep V-neckline. The dress chosen by Annabelle Belmondo enhances the silhouette by tightening around the waist and revealing the legs with a wonderful side slit.